(Day 1)
After an eventful day of travel, that, between the 3 of us, included: delayed flights, missed flights, a deactivated credit card due to fraud, pink eye, a search of three foreign pharmacies for meds, no sleep, lost baggage, and a very sad excuse of airplane banana bread, we arrived!
BUT, "My journey overseas went super smoothly", said no person ever.
On our first full day in Glasgow, we started off the morning with a big breakfast consisting of your standard breakfast foods and a side of black pudding. Sensing our hesitation toward trying black pudding, the waitress refrained from enlightening us as to what 'black pudding' was, exactly. After all trying a bite, we were informed that it was indeed a blend of blood from assorted animals boiled into a pudding (that actually had a solid consistency). Yum?
We then began our exploration of Glasgow by heading to Bothwell Castle. The journey to the castle involved a short train ride followed by a beautiful walk through a countryside village. The castle was built in 1242, was torn apart by the Wars of Independence, survived siege after siege, and was rebuilt in the 1600s. There were very few visitors at Bothwell Castle, which made it feel very authentic, rather than like a tourist attraction. We lingered there for a couple hours, relaxing on the green space within the castle walls and drinking up its beauty.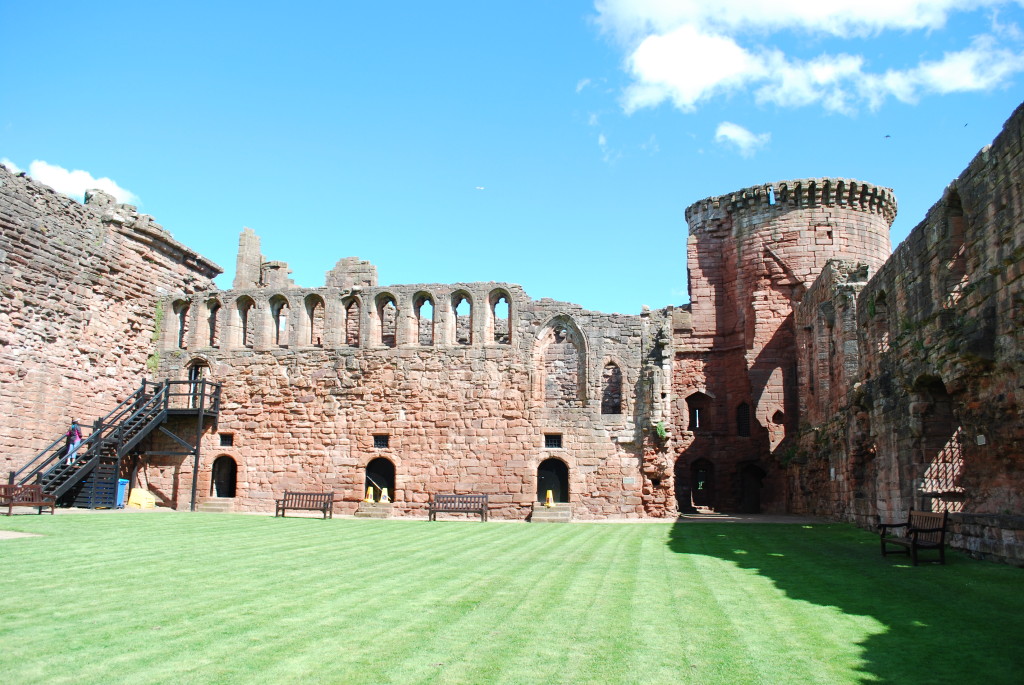 On the way back from the castle, we stopped in the city center of Glasgow for dinner, before returning to our hotel. An unwelcomed visitor—a huge Scottish spider—made his appearance in our room around midnight. Luckily, the selfie stick that Lin so excitedly purchased before the trip, doubled as a makeshift weapon. The good news is that the spider is no longer with us. The bad news is that neither is our dear friend Selfie Stick, and that I may have swallowed the spider's brother in my sleep. At least I am now closer to the 8 spiders that I will, statistically speaking, swallow over my lifetime. Silver linings. 😀